Help us provide gifts and toys to PSS families this holiday season. We are collecting items for children of all ages and single parents. You can help in a few different ways:
Option 1: Want to shop in person? Drop off new, unwrapped toys and gifts at First Christian Church (1207 Main St, Huntington Beach) on the following dates:
Wednesday, November 29th: 3:00 pm – 5:00 pm
Friday, December 1st: 12:00 – 2:00 pm
Option 2: Want to donate and have us do the shopping? Donate now.
Interested in volunteering or have another idea about how to support PSS families? Let us know! Contact Stephanie [email protected] (949) 873-0597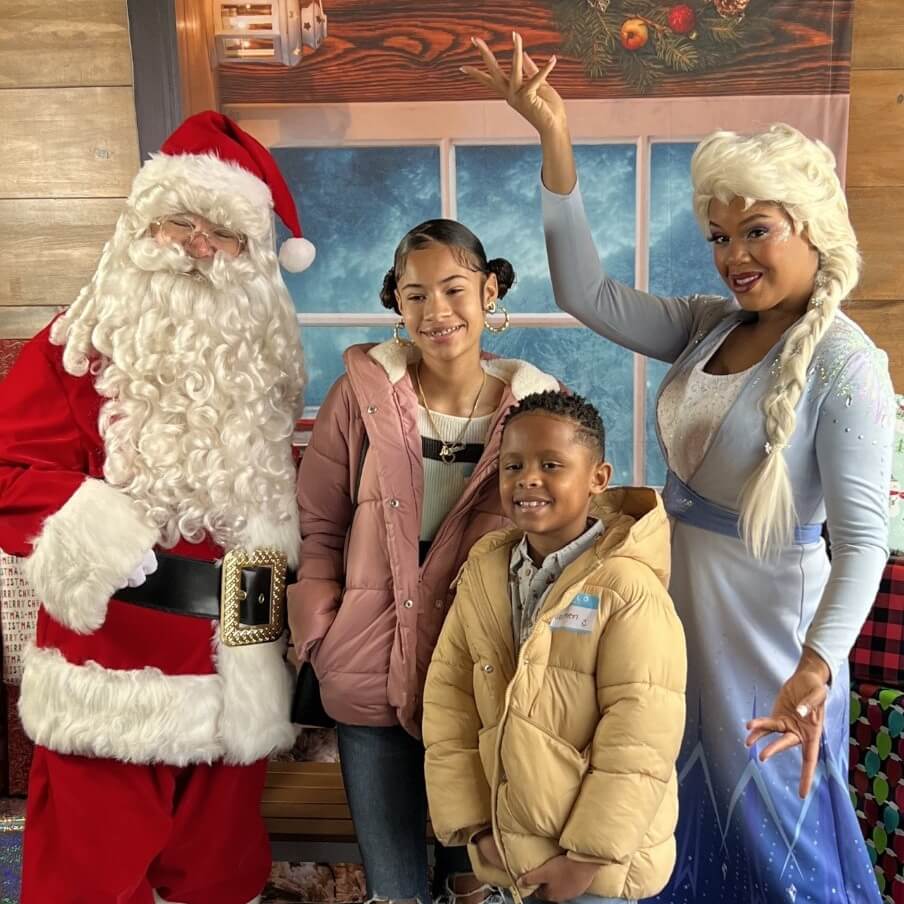 Frequently Asked Questions:
Who are the families who get the gifts?
Project Self-Sufficiency serves low-income single parents who are enrolled in college and their children. Follow us on social media to see updates!
How will you distribute the gifts?
Gifts from the toy drive will be pooled to allow the parents to "shop" for items for their children. Gifts purchased from the Amazon wish list will go directly to the children who requested specific items.
What should I buy?
Here are some suggestions:
Babies & Toddlers
Stuffed animal
Blanket
Puzzle
Bath toys
Building blocks
Books
Educational/musical toys
Kids
Play Doh sets
Bubble machine
Puzzle
Board games
Doll
Stuffed animal
Walke-talkie set
Action figures
Animal figurines
Legos or building blocks
Books or art supplies
Pretend play / dress up toys
Toy vehicles (Hot Wheels, train set, etc)
Twin-sized sheets
Blanket
Remote-controlled car
Gift cards for experiences, like Chuck E Cheese, movie theater, Build a Bear, zoo, etc
Teenagers
Fast food gift cards
Beanie
Water bottle
Headphones
Cozy blanket
Board game
Decorative throw pillow
Prank toys
Twinkle lights
Books or art supplies
Jewelry
Makeup
Puzzles and brainteasers
Sports equipment (basketball, soccer ball, etc)
Gift cards for experiences (like movie tickets), Vans, Nordstrom Rack, Tilly's, Target
Gift ideas for single parents
Gift cards for fun things just for them: Sephora, Ulta, Nordstrom Rack, TJMaxx, Ross, spa/massage
Gift cards for essential items: Target, grocery stores, Walmart, Amazon, gas stations
Blanket
Queen-sized sheets
Bath towels
Bath bombs
Facial masks
2023 planner/calendar/journal
Soft sweatshirt or cardigan
Cozy socks/slippers
Purse
Skincare products
Fake plant
Desk decor
Candle
Perfume
What age group do you need gifts for?
Our largest age group is children in grades K-5. We also have a lot of teenagers who would appreciate gifts, too.
Why can't i wrap the gifts?
By leaving the gifts unwrapped, it allows parents to select items they know their kids will like. We will have a gift wrapping station to help parents wrap gifts.
When and where do i drop off the gifts?
This year we are excited to partner again with First Christian Church of Huntington Beach.
Drop off address:
First Christian Church
1207 Main St, Huntington Beach, CA, 92648
Drop off dates:
Wednesday, November 29th 3-5 pm
Friday, December 1st 10am-12pm
Please contact Stephanie if you need to schedule alternate arrangements: [email protected] (949) 873-0597
What are other ways to help PSS families?
A 501(c)(3) nonprofit
Tax ID #33-0597719
307 Placentia Ave, Suite 203 Newport Beach, CA 92663
Located inside the Melinda Hoag Smith Center for Healthy Living