PSS scholars gain job skills, a career path, and new self-esteem on their way to becoming economically self-sufficient. They are the future leaders of Orange County! In 2019, PSS scholars received 9 bachelor's degrees, 12 associate's degrees, and 10 transfers to 4-year universities. Four PSS graduates enrolled in master's programs, and 7 started their new careers. Get to know some of our PSS scholars below. If you are a PSS Alum, consider joining our alumni committee!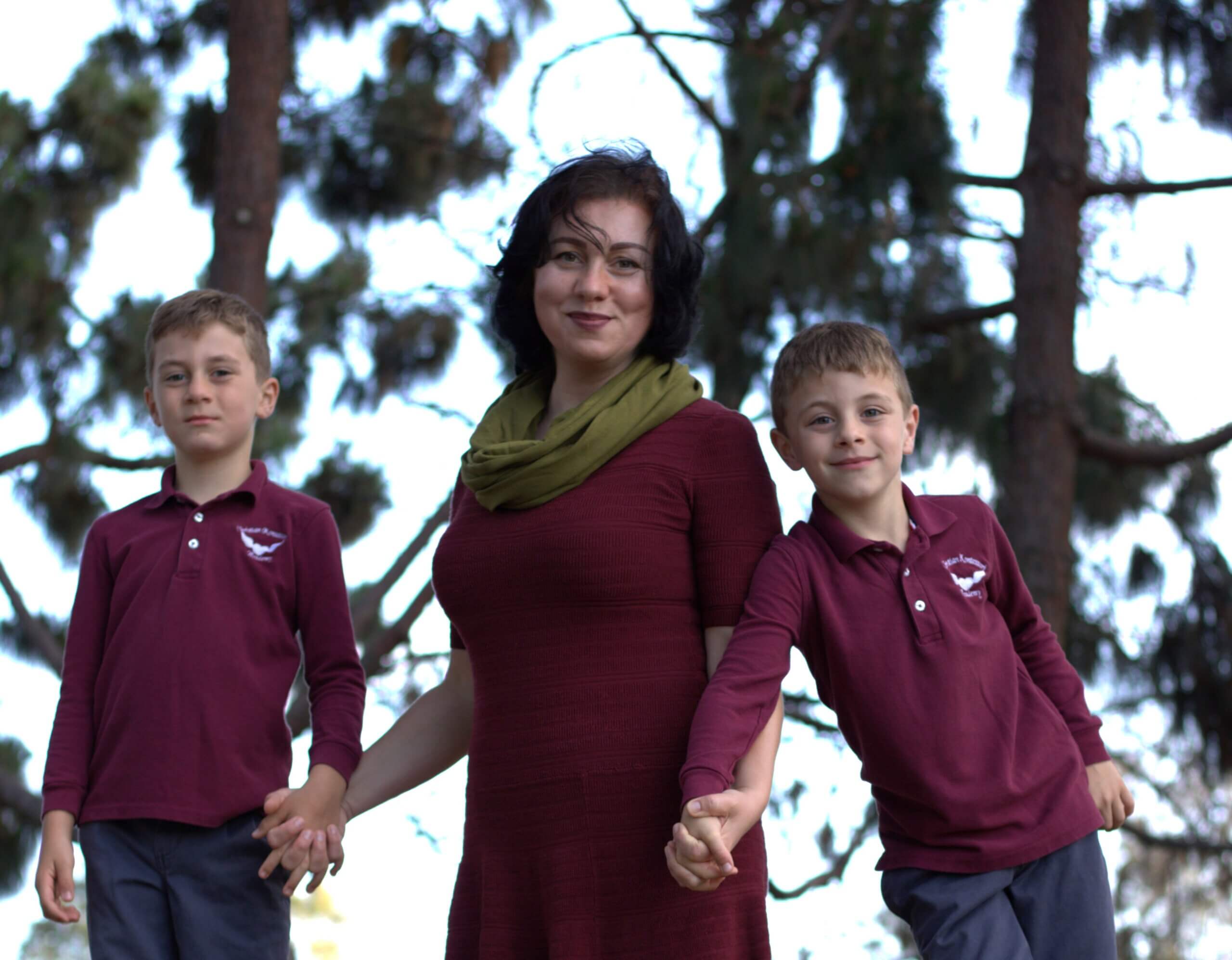 Maria Ramos, Class of 2020, B.S. in Psychology
Maria earned her bachelor's degree in Psychology from the University of California, Irvine. While at UCI, Maria led research efforts to help domestic violence survivors. She is now pursuing her PhD in Clinical Psychology at the University of Texas Rio Grande Valley. Her research focuses on domestic violence and sexual assault. Maria is a DACA recipient and is the proud mother of Eduardo.
"PSS has helped me by believing me and supporting me in my educational journey. I would not have been able to succeed academically and get so involved on campus to grow professionally if it were not for the motivation, financial and emotional support of this program. Most importantly, through PSS, I know that I am not alone and am surrounded by individuals that are strong and persistent parents to our children and by individuals who really care and do their best to be there for us." – Maria
Ann Marie, Class of 2018, B.A. in Criminology, Law and Society
I am currently in the Master's in Urban and Regional Planning program at UC Irvine. PSS supported me with common occurring problems that single parents students face such as financial subsidies for dental assistance, automobile issues, housing assistance, rent, etc. Additionally, they helped me make the holidays for my daughter more enjoyable by making her and I feel looked over and provided for over the seasons.
Lauren, Class of 2017, A.A. in Paralegal Studies
I have my own Legal Document business called Grace Legal Document Assistance. I prepare legal forms for self-represented clients in Family Law cases. PSS helped me reach my goals by providing financial assistance (scholarships) and a monthly pantry where my daughters and I could get basic necessities for our house (soap, toothpaste, etc.). They also provided diapers for my newborn baby, Christmas gifts for my daughters and a Thanksgiving meal for us. They made us feel so loved and wanted. I received valuable academic and life coaching skills. I was always encouraged to do better, to get "A"s and reach my goals. I graduated with honors with a 3.94 GPA and was the graduation speaker for the 2017 Coastline College Commencement Ceremony.
Jessica, Class of 2017, M.S. in Nutritional Science; B.S. in Dietetics and Food Administration
I'm currently a registered dietitian and supervisor of nutrition services at Norwalk-La Mirada Unified School District. PSS qualified me to receive stable, low-cost housing for four years. I won at least $15,000 in scholarships from PSS. They helped me purchase a used car and get it serviced at no cost. They provided holiday dinners and gifts for my son during the holidays and his birthday. They enabled priceless connections to other single moms to form friendships and swap babysitting at no cost. They helped me establish relationships with other organizations like Soroptomists and Assistance League, whom I also won $1,000's and $1,000's in scholarships from, and gave me the confidence and support to persevere through hardships to achieve my goal.
Jacque, Class of 2016, B.A. in Psychology & Social Behavior (Minor: Civic & Community Engagement)
I started with PSS as an older, single parent who was experiencing poverty and domestic violence, and my self-esteem was very low. I am a two-time breast cancer survivor who graduated in 2016 from University of California, Irvine with a bachelor's degree in Psychology & Social Behavior and a minor in Civic & Community Engagement. I went on to earn a Master's in Social Work from University of Southern California and am now a Medical Social Worker. PSS helped me reach my goals by believing in me when no one else had. This emotional support was as important as any financial support. PSS helped with my textbooks, childcare costs, and emergency rent assistance. PSS also connected me with other wonderful community organizations.  It was always a hand up, not a hand out. Each year my self-esteem and confidence grew. With my financial stress being reduced, I was able to focus on my studies and earned mostly A's through my time at community college and university.
Barbara-Leigh, PSS Scholar 1991-1996, B.A. in Sociology, A.A. in Secretarial Skills
Barbara-Leigh started with PSS in 1991 after fleeing domestic violence.  She describes this time in her life as the Decade of 3: She had 3 kids, 3 jobs, and 3 hours of sleep for 10 years.  She worked as a receptionist, janitor, and at McDonald's at night.  She attended night school at Golden West College to earn her associate's degree and completed her bachelor's degree at UC Irvine.  Beyond the financial assistance, Barbara-Leigh credits PSS with helping her feel "worthy" and that this support gave her a "reset".  Barbara-Leigh went on to get her MBA and Ph.D., gave testimony at the state legislature to amend a domestic violence prevention law, and raise 3 successful children.  She is now a university professor, speaks at international conferences, and regularly gives back to the community.
PSS has helped largely with my goals, I was a victim of domestic violence, and they helped with a deposit for my apartment so that I could relocate and become safe. They have helped with encouraging actions and shown me that we must help others when we can as well. They also have shown so much kindness to my daughter and me, and I am forever grateful for that! PSS is a great stabilizer and helping hand up, to parents that want to continue their education, and I am so blessed to have found out about an organization like this!
PSS has been there walking every step of the way with me on my educational journey towards making my goals reality. They provide love, encouragement, support, accountability, and community to their clients. With their textbook grants, childcare grants, annual scholarships, dental care, glasses, and transportation funds/F.V. Tire partnership, PSS has made it possible for me to be successful in my academic career by helping to eliminate the obstacles that might hinder me from getting to and staying in school. In addition, PSS has gone above and beyond to enrich the lives of the children of the families, with their Summer Activity Adopt-A-Family, and Christmas Adopt-A-Family which makes it possible for Santa to come to our house. "Teamwork makes the dream work"
Are you a low-income single parent attending college? Do you live, work or go to school in Orange County? Are you highly motivated to succeed? You may qualify to become one of our PSS scholars.
A 501(c)(3) nonprofit
Tax ID #33-0597719
307 Placentia Ave, Suite 203 Newport Beach, CA 92663
Located inside the Melinda Hoag Smith Center for Healthy Living